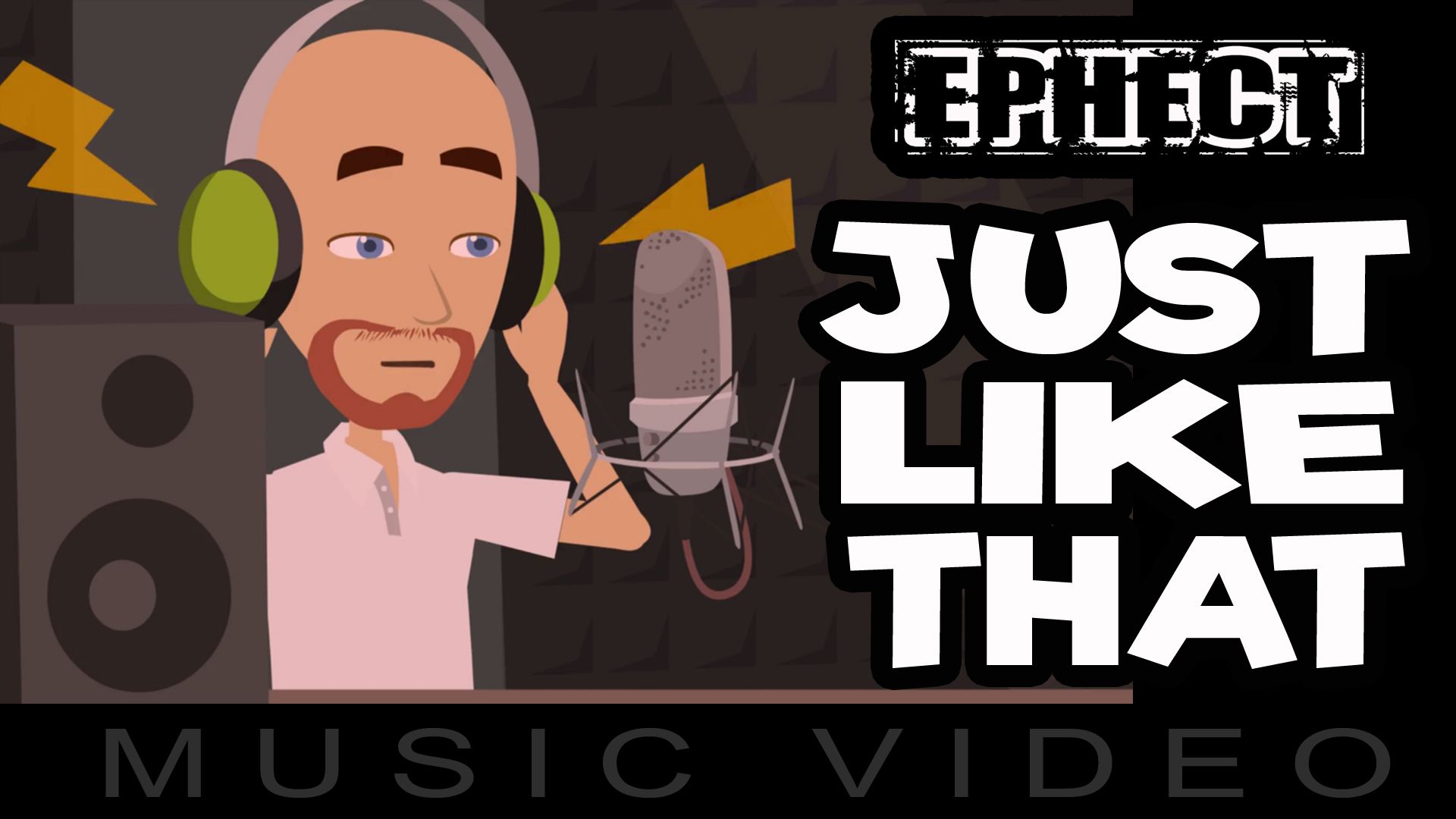 RELEASED ON DECEMBER 31st, 2018 FOR  NEW YEARS EVE....  When it comes to lyrics, Ephect gets thorough in making sure that he's tattooed his words into our psyche. The last time we visited the notorious emcee from Indiana was back in September of 2018 during a review of his epic album entitled The Nphection. Since this time, Ephect has been on a journey to maintain his rap-for-life status as evidenced by his recent single Just Like That. 
Produced by Nick J, Just Like That proves to be a delectable urban groove that fits perfectly into the landscape of night on the town. The beat bangs like a diamond-studded speaker with crisp drum sounds and a bright keyboard riff that melts into a cinematic episode. Ephect, not only goes in on this track but paints a grandiose visual with bars for his audience to follow. 
The music video for Just Like That is a golden jewel of brilliance. This is the first animated music video for Ephect and a very impressive effort, to say the least. The video is a colorful portrayal of the song's party theme and helps the audience come to a deeper appreciation for Ephect's lyrical genius. Just Like That is how the best go full Ephect in 2019.   WATCH "JUST LIKE THAT" (official ANIMATED music video) BELOW ON YOUTUBE...
REVIEW: ORIGINAL AUTHOR & BLOG POST BY:  https://warlockasyluminternationalnews.com/2019/01/07/just-like-that-by-ephect/amp/