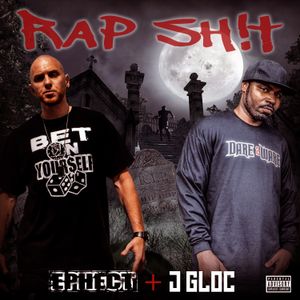 On Friday SEPTEMBER 4, 2020 - Ephect releases a new song titled "RAP SHIT" featuring rap artist J-GLOC on Music Streaming platforms.
The following Monday (LABOR DAY) they released the actual music video for the song... WATCH:  https://www.youtube.com/watch?v=p9rusRxHE2o
RAP SHIT will Not be featured on the upcoming "SIDE EFFECTS" album. The song was suppose to be on the previous album "The Nphection" but recording and production was not completed in time for the release.
The song "RAP SHIT" is available to stream on all music platforms:  https://songwhip.com/ephect/rap-shit